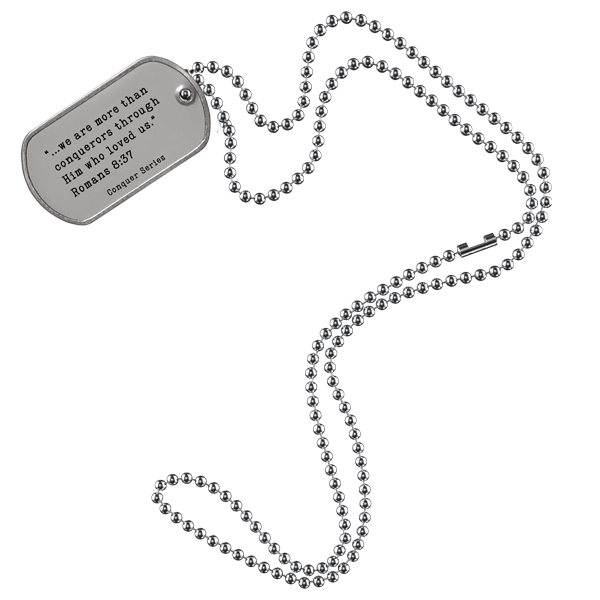 Dog Tag
$12.00
"...we are more than conquerors through him who loved us." Romans 8:37
You are more than a conqueror! Remind yourself daily whose side you are on and that God has equipped you with everything you need to withstand the enemy with this genuine stainless steel dog tag and chain.
Frequently bought together
We think you'll love this...
Frequently asked questions
How much does Soul Refiner cost?
Do I have to sign a long-term contract?
Can we purchase just one class?
Will I get access to the other classes?