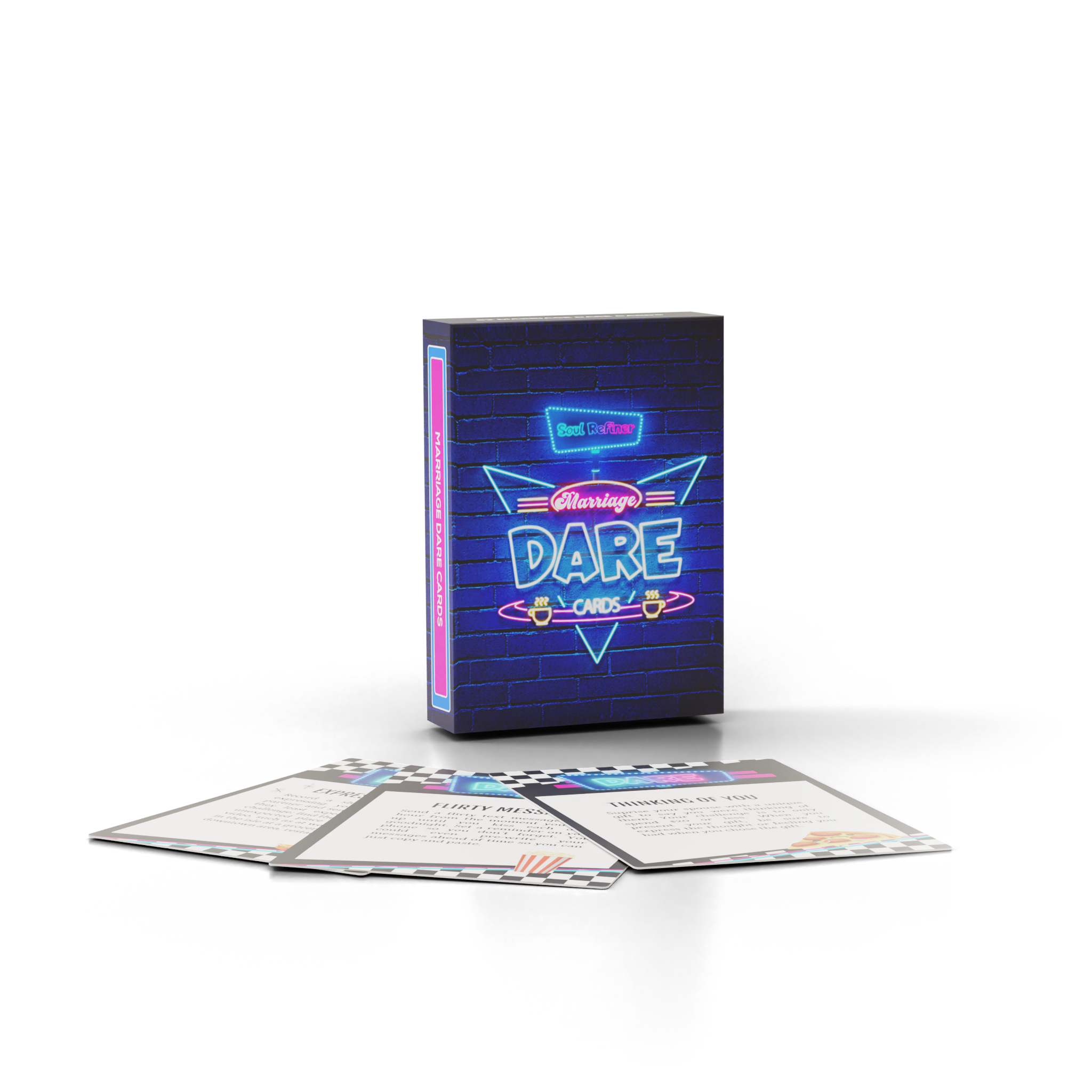 "These cards have given us a way to connect and have fun together in a way we haven't in a long time. Highly recommend!"
— Jessica | Grateful Customer
Marriage Dare Cards
$20.00
Looking for something to break up the monotony? Don't let apathy creep into your marriage!
The Marriage Dare Cards provide couples with a fun challenge once a week for an entire year. These lively challenges will bring you closer together and are sure to spice up your sex life.
Frequently bought together
We think you'll love this...
Frequently asked questions
How much does Soul Refiner cost?
Do I have to sign a long-term contract?
Can we purchase just one class?
Will I get access to the other classes?