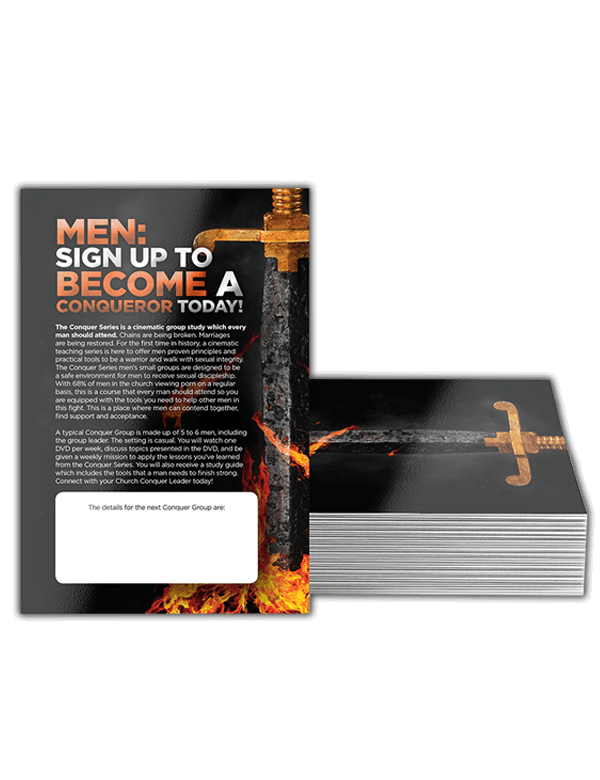 Conquer Series Bulletin Inserts
$25.00
The Conquer Series Bulletin Inserts are designed to fit perfectly inside of your church bulletin and are an ideal way to get the message of your Conquer Group out to your entire congregation. They include:
A space on the back for you to write your Conquer Group contact details.
High quality, attention grabbing artwork.
Size 5.5" x 8.5".
Available in quantities of 100.
Frequently bought together
We think you'll love this...
Frequently asked questions
How much does Soul Refiner cost?
Do I have to sign a long-term contract?
Can we purchase just one class?
Will I get access to the other classes?